We are currently sold out of puppies. Contact us for future puppy inquiries OR visit our sister company NEW YORK DOBERMANS and speak with Meghan for other extremely fine quality imported European Doberman puppies.

Premiere mating between International Champion Bismarck Von Pressilla (F'Hiram Abif Royal Bell x Laria del Mediano) and Sant Kreal Gotika (Sant Kreal Zeus x Sant Kreal Yuvilera). Puppies are expected to be born August 27th! Phenomenal bloodlines on both sides; sire of the litter has many of his own titles including junior champion in Europe, world champion, v1, best of breed, ZTP, BH, and IPO1. Both sire and dame have unmatched personalities combining loyal family pets with extreme protective instincts. Ears - Medium Length /tail/dew claws. $2,500.00

To reserve your pup a 1/2 down non-refundable deposit is required, first come-first pick.

Shipping is available.

Puppy Application can be found below. Please fill out and return to us. Otherwise, we can be reached at 412-352-4006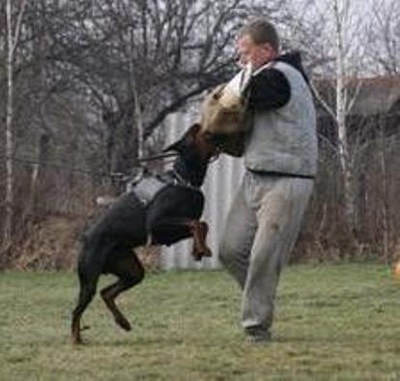 International Champion Bismarck Von Pressilla (F'Hiram Abif Royal Bell x Laria del Mediano)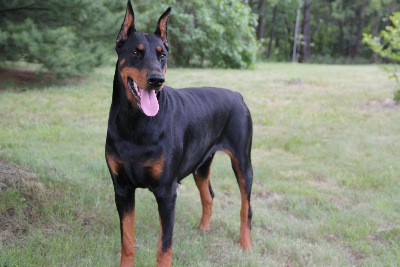 Sant Kreal Gotika (Sant Kreal Zeus x Sant Kreal Yuvilera)

Puppy Application

Did you read our FAQ Page?
Name:
Address:
Phone:
Do you Own/Rent?
Do you have a fenced yard?
Have you ever been owned by a Doberman?
What color/sex are you interested?
Why are you looking particularly for a Doberman? Protection/Sport?
Do you have any kids in the house?
Do you have any experience in any of the canine sports?
Are you looking to participate in any of the Canine Sports?
Do you have other animals?
What will you do with a pup while at work?
Do you agree to contact the Breeder in the event you can no longer keep the animal and make arrangements to return animal to breeder in any such event?
How did you hear about us?